On the afternoon of August 14, Chairman of the Provincial People's Committee Phan Ngoc Tho went to check the business and production situation of some companies and enterprises in Phong Dien Industrial Park, asking companies to associate production and business with assurance of epidemic prevention, development of plans to handle if there is a situation of positive cases in production facilities, factories, to ensure that they are ready to respond to all situations.
Inspecting the project of the high-quality low-iron quartz powder (Hue Premium Silica) processing plant project of Viet Phuong Group, Chairman Phan Ngoc Tho appreciated that the company has implemented good anti-epidemic measures, ensure safety for workers. At the same time, this is an important project in the current period, a bright spot for the industrial sector of the province. Therefore, it is suggested that the investor and the construction units are both anti-epidemic and ensure the progress of project construction in the direction of both ensuring work quality safety, surrounding environmental landscape protection, environmental protection.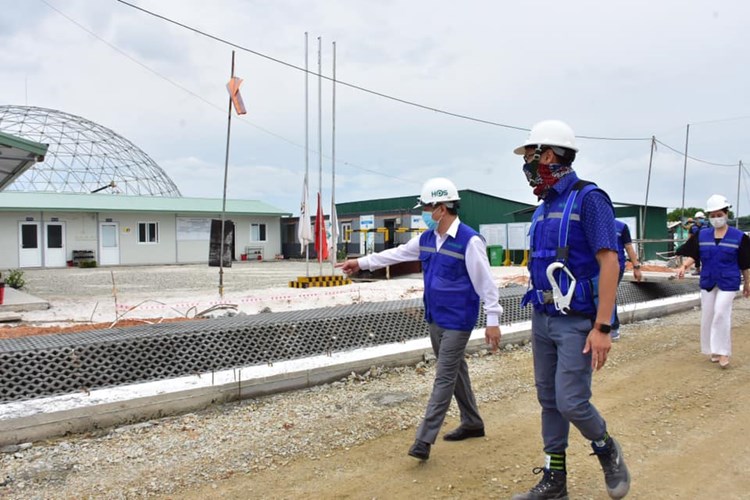 To focus on preventing and minimizing the impact of the COVID-19 epidemic, solving difficulties for production and business, implementing socio-economic development tasks, safety of people's lives and health, The Chairman of the Provincial People's Committee asked all levels, sectors, business communities, and people to focus on performing "dual tasks" that are both epidemic prevention and socio-economic development. At the same time, directing departments, branches and localities to immediately implement support measures for businesses affected by the epidemic, contributing to solving difficulties for production and business activities.