Over the past few days, the people in the Central region have suffered many losses and traumas affected by continuous floods and storms. Thousands of houses were flooded; thousands of hectares of rice and crops were submerged in the sea of water; thousands of families have no electricity, water, lack of food, drink, ...
Thua Thien Hue province is one of the focal points and Phong Dien district is a typical case. Here in Phong Hien commune has a project to build a HPS high-quality low-iron sand and quartz powder processing plant invested by Viet Phuong Group (VPG) and implemented by HPS Company.
Let's join hands together; VPG, HPS and friends from contractors HICON, CONIC, MI, RHDHV and many other benefactors together contributed to creating a fund. Results achieved in two days October 15 and October 16, representatives of units visited and presented 600 gifts to the people (each family was given 10 kg of rice and 1 bottle of cooking oil 2 liters) at two Phong My commune, Phong Hien commune and Phong Dien town were heavily affected areas.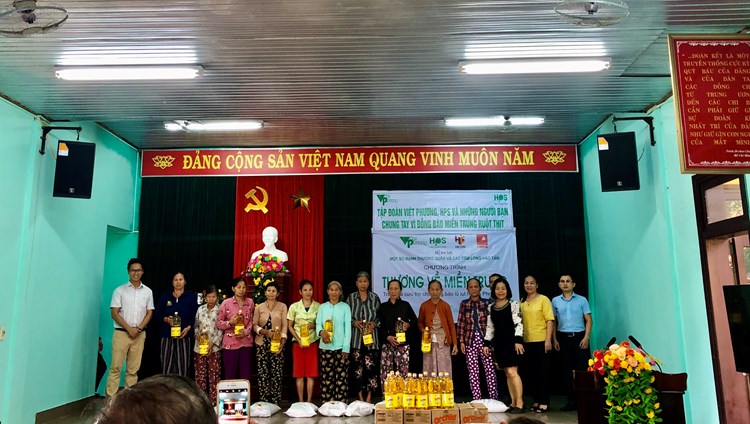 These are only small gifts but they show the spirit of mutual love of Vietnamese people in general. Next time, HPS company will continue to call for support to carry out other activities to help.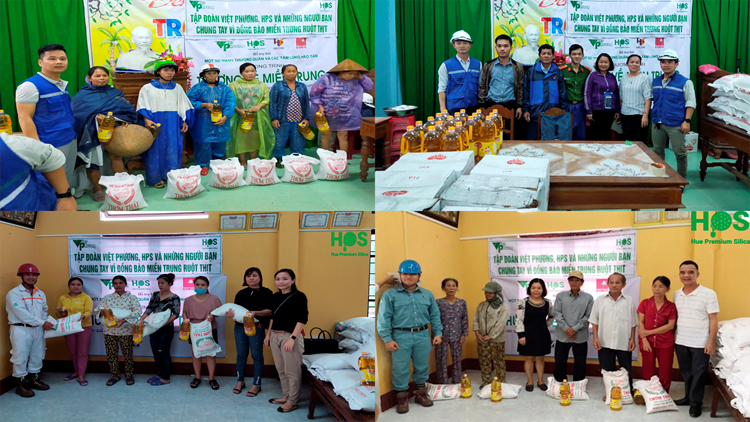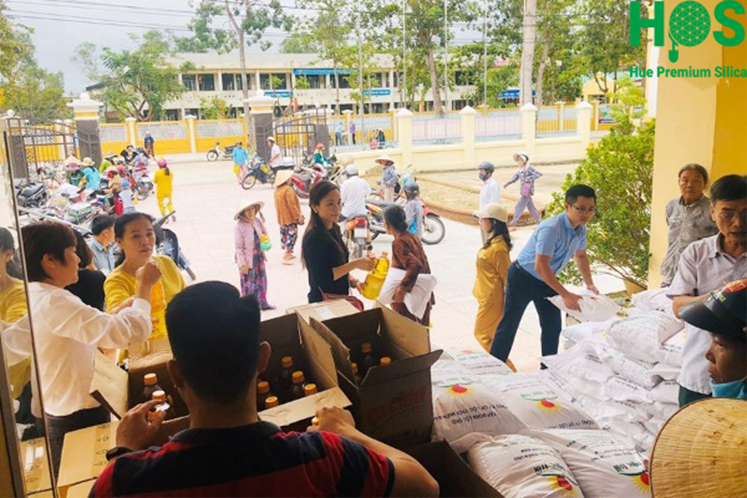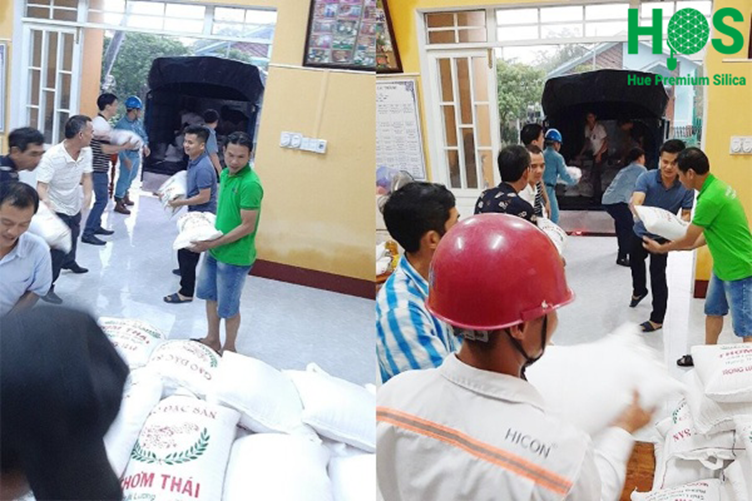 Currently, the project is entering the rainy season with many difficulties encountered in the construction work. But above all else, with the high spirit and determination, HPS is committed to always accompanying work for the local community here in meaningful humanitarian jobs like this.